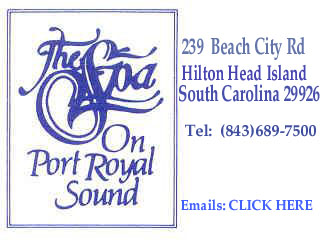 THE FOLLOWING PHOTOS FROM CHERYL RAMEY- SPA OFFICE MANAGER
SHOW THE NEW HURRICANE FENCES THAT WERE INSTALLED BY
THE TOWN OF HILTON HEAD AND THE LOCAL BOY SCOT TROOP.
The Fences Span
A Short Distance Past Barker Field On One Side
To Beyond Fish Haul Park On the Other.
IN ORDER TO KEEP THE SPA AS LOVELY AS IT IS, EVERYONE NEEDS TO HELP.

IF IN YOUR ACTIVIES, YOU SEE ANYTHING THAT NEEDS TO BE ADDRESSED,

NOTIFY THE GENERAL MANAGER OR HOMEOWNER'S ASSOCIATION

THEY ARE THERE TO HELP.

IF YOU HAVE A PHOTO THAT YOU WOULD LIKE TO SEE ON SITE, PLEASE EMAIL TO WEBMASTER LINK BELOW.
Copyright© 2007-10
Website Design By:
P.Desiano